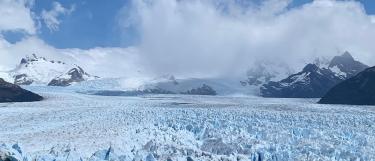 As Heidelberg University's Center in Research and Teaching in Latin America, the Heidelberg Center Latin America (HCLA) is part of various networks and research projects in, on and with Latin America.
In 2009, the HCLA was awarded the title "Centers of Excellence in Research and Teaching" within the program for development of Centers of Excellence by the German Academic Exchange Service (DAAD) for projects of recognized quality that strengthen the international orientation of German universities. The award distinguishes the HCLA as a center of excellence and contributes to boosting the development of innovative projects and to the consolidation of research networks in various fields with Latin American partners.
The HCLA coordinates the regional and joint implementation of research projects in study areas initiated by the Heidelberg Center for Ibero-American Studies (HCIAS), established in 2019 as a central research institution with headquarters in Heidelberg.
The HCLA also encourages research activities by its own students. Through research-oriented teaching, the HCLA actively promotes the involvement of master's and doctoral students as well as early career scholars in research projects at Heidelberg University.