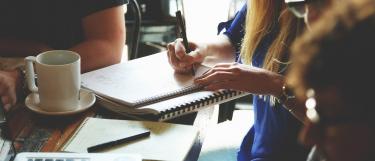 The study-accompanying German language courses offered by the Heidelberg Center are aimed at academics and scientists from partner universities, students from other universities, and anyone who wants to learn German. The Heidelberg Center offers the possibility to adapt the content of the German courses to the needs of the students. Participants in the postgraduate courses receive preparation for their stay in Germany.
The German program includes language courses at the basic, intermediate and advanced levels, a conversation course, preparatory courses for the A1 and B2 exams as well as a a subject-oriented language course in law.
LEARN GERMAN WHEREVER YOU ARE. German Language Courses online and face-to-face.