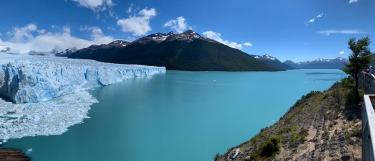 The Geosciences area has been represented at the Heidelberg Center for Latin America (HCLA) of the Heidelberg University since 2009. It is dedicated to research, international academic exchange and the training of new professionals through the Master's program "Governance of Risk and Resources" (M.Sc.), whose objective is to train specialists with the ability to integrate and apply scientific advances in the field in their future positions in companies and public institutions at different scales.
The focus of this area is on the creation of cutting-edge research networks between international and German researchers, as well as on the promotion of cooperative teaching through study programs with international partner universities. The programs offered combine theory with methodological practice and draw on the interdisciplinary richness of its students and faculties.
For the development of programs in this area, the HCLA works with the Pontificia Universidad Católica de Chile and the Universidad de Chile. The cooperation is part of the actions of the Center of Excellence, accredited since 2009 by the German Chancellery as a result of the "First Competition for the Development of Centers of Excellence in Research and Teaching" through the German Academic Exchange Service (DAAD).
The master's program is carried out with the support of the German Academic Exchange Service (DAAD) and the Ministry of Foreign Affairs of the Federal Republic of Germany.